2023 - A Challenging Year for M&A Activity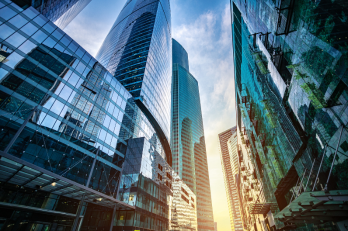 Mergers and acquisitions (M&A) have long been considered a barometer of economic health and investor confidence, as are the macro trends we see across recruitment markets. In our Q1 2023 Salary Survey, we referenced the notable skills and experience being highly sought for strategic SLT hires, with exposure to both pre and post M&A activity being seen as highly desirable. Regardless of M&A activity dipping in 2023, these skills are still required to support the strategic and operational integrations from previous deals.
It's been interesting to review the recent stats across the domestic and wider global markets.
The Financial Times reported that globally the value of M&A deals announced in the first nine months of the year equated to circa $2trillion. This was the lowest level since 2013, down 28% vs. the same period in 2022.
Several factors have contributed to this slump, including geopolitical uncertainties, fluctuating market conditions, and the lingering effects of the pandemic. Investors are exercising caution, carefully evaluating risks and rewards before making any substantial financial commitments. According to Renatus Q3 2023 M&A Report "mega deals are slowing down faster than the traditional mid-market SME deals."
Ireland has a robust economy and favourable business environment. Historically it's been a hotspot for M&A activities. However, we have not been immune to the global slowdown. Irish M&A deal volumes have decreased to 316 deals completed as of Q3'23, compared to 333 in the same period last year.
Several factors have been identified as influencing Ireland's decreased M&A activity.
Regulatory Changes: Ireland, like many other countries, has implemented new regulations and policies to safeguard its economy and national interests. Added complexities and uncertainties are dissuading some potential investors from pursuing M&A deals.
Tech Sector Challenges: Often dubbed the "Silicon Valley of Europe, Ireland boasts a thriving tech industry. However, increased scrutiny on big tech companies, data privacy concerns, and evolving regulations have created hurdles for M&A activities within this sector.
Economic Uncertainties: The global economic climate, marked by inflationary pressures and trade tensions, has made investors more cautious leading companies to adopt a wait-and-see approach.
Focus on Sustainability: With a growing emphasis on sustainable business practices, companies need to prioritise environmental, social, and governance (ESG) factors. This shift in focus has led to meticulous evaluations of potential M&A plans, often resulting in a longer decision-making process. As part of the PwC Private Equity Responsible Investment Survey 2023, 51% of private equity partners said they look at ESG in every opportunity they consider with 64% citing brand enhancement through ESG.
It was no doubt a great boast to see Smurfit Kappa's merger with US rival WestRock last month. It bolstered not only Q3 but the full year, the €10bn deal was the largest with Irish involvement and the sixth largest globally for 2023. Financial data provider London Stock Exchange Group (LSEG) highlighted the value of deals with an Irish element increased by nearly 50% year to date versus the same period in 2022 to €24.5bn, largely due to the Smurfit Kappa deal.
Always in search of a silver lining, it's true that historically, M&A activities have displayed resilience, healthy challenges and bounce back mode after periods of stagnation. It does seem that industry players and policymakers are working closely to address challenges, streamlining regulations, and fostering an environment that will be more conducive to investment.
This year has not been without its challenges for many of our clients in scale up and international expansion mode, but we wouldn't go writing off 2024 just yet.